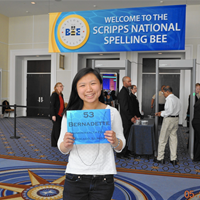 Bernadette Miao
Posted at 5/19/2017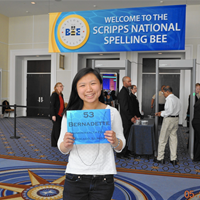 Bernadette Miao
Posted at 5/15/2017
Great job learning the words and definitions! * did wonderfully spelling and defining the words on the list. I would keep practicing these words and learning the definitions until Bee Week.
I would definitely try to do another practice test to simulate the test at Scripps. I would also practice "being up at the microphone." * should keep up * method of spelling that includes asking questions.
See you next week,
Bernadette
...
more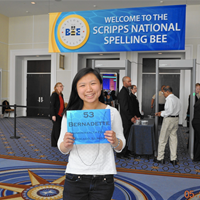 Bernadette Miao
Posted at 4/29/2017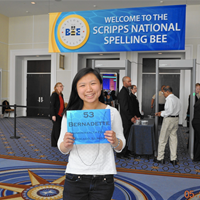 Bernadette Miao
Posted at 4/2/2017
Great job this week!

I have two pronunciation guides. The first one is from Merriam Webster. I find it to be comprehensive and easy to use. The second one is a chart with common diacritical marks.

I have attached 33 vocabulary words. * is doing a great job learning them!
* also did a great job with the word part of andros- we did this meeting. I will send a combined list of words with word parts later.
* is also very good at learning the tips and tricks for spelling Spanish words. I have attached Spanish words that begin with the letter "A."
I have another French list. I put the list for \s\.
See you next week!
Bernadette
...
more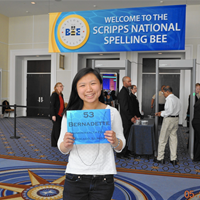 Bernadette Miao
Posted at 3/31/2017
Thanks for another great meeting!
* did a great job learning the vocabulary words I sent. The questions I asked * are similar to the format of the Bee's vocabulary test.
I have attached two word lists for French. In total, there are 105 words. I have included the pronunciations and definitions from Merriam Webster. The sounds are \äⁿ\ and \ōⁿ\.
The word parts that we went over are a great way to study for both spelling and vocabulary. Later on I will send a list of all of the word parts that we have studied.
Lastly, I have attached 27 vocabulary words.
Thanks,
Bernadette
...
more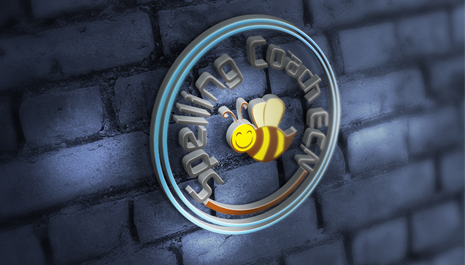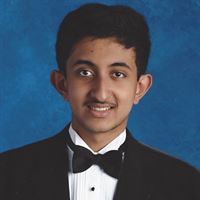 Rahul Krishnaswamy
Posted at 2/14/2017
There I awkwardly stood: a third grader in the midst of seventh and eighth graders, a dwarf in a garden of giants, an unwelcome addition to what was traditionally considered a "middle-school only" affair. I shakily approached the microphone, adjusted it to my height (once again), and meekly spelled my eighth or ninth word that day; then it came — "I'm sorry, the correct spelling is …..," the pronouncer said, ending my lucky streak and, in my mind, my future as a "professional speller." What I did not realize was that this event was the beginning of an obsession with etymology and words.

Fast forward 5 years, and I sat on the stage of the Scripps National Spelling Bee as a returning competitor and for the last time. As the entrance music played, I looked out and saw a throng of spectators, dazzling lights, and television cameras, and as I reflected on the journey I had taken since that fateful day in the third grade — the grueling local competitions, the painful hours of inte
...
more