Sylvie Lamontagne
Spelling Coach
4th place- 2016 Scripps National Spelling Bee, 1st place- Global Champions Spelling Challenge of China
Call Rates
| Duration | Price |
| --- | --- |
| 30 minutes | $60.00 |
| 60 minutes | $100.00 |
Latest Knowledge Board posts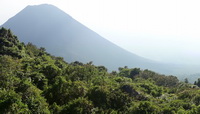 Pneumonoultramicroscopicsilicovolcanoconiosis
Tuesday, May 16, 2017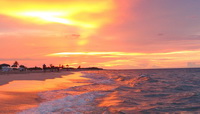 ECN Call with Kelly Mills (4.22.17) Outline
Wednesday, April 26, 2017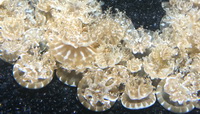 Fleshy Etymologies
Thursday, April 20, 2017
Biography
Hi! I'm Sylvie Lamontagne, a high school sophomore from Denver, Colorado.

If you're looking for help and advice for spelling bees--from word lists to language patterns, and from roots and vocabulary to the competition itself--you're in the right place.

I placed 4th in the 2016 Scripps National Spelling Bee, and 9th in the 2015 Scripps National Spelling Bee. In addition, I won Spelling Bee of China's 2016 North America Spelling Champion Challenge, after which I traveled to Beijing, where I participated in the Global Champions Spelling Challenge of China, which I also won. I have coached thirteen different spellers, five of whom have participated in the Scripps National Spelling Bee. I have also pronounced for four local spelling bees. Spelling has been one of the greatest parts of my life, and I'd recommend participation in the Bee to anyone.
I hope that I can help you maximize your potential in competitive spelling! I look forward to hearing from you.
4/11/2017 5:43:25 PM,
Sylvie Lamontagne
replied:
Hi!
I'm assuming you mean in the week before leaving for nationals. I never had any specific activity that I did in this time; I really just crammed as many words as I could into my head. However, one important thing to think about is the psychological aspect--your chances in the bee are better if you've found a way to make yourself more confident. My former coach, Scott Isaacs, told me to make a playlist of songs that helped increase my confidence and excitement for the bee. That really helped me, but each person is different, so there could be any number of ways to do this.
Once spellers get to the bee, there are a few days before the competition actually begins in which Scripps holds a barbecue for the spellers and a few other activities. I recommend going to all of these if possible--even if you want to study, it makes a nice break from studying as well as creating an opportunity to meet other spellers.
Hope this helps!
2/17/2017 7:25:23 PM,
Sylvie Lamontagne
replied:
It depends on what you've already studied. If you've already studied Spell It, then some ofthe most important things are the Consolidated Word List and Words of Wisdom. Other than lists, learning word roots and language patterns are key.